Golf Bogliaco Academy
Passion with traditional and innovative training programmes on Lake Garda
The method
The Academy's training program focuses on the mental and physical abilities of players of all ages and levels combined with the characteristics of golf clubs.
The objectives are defined, the path to achieve them and the time to devote to the lessons with exercises created ad hoc during the lesson. Traditional technical teaching is supported by cutting-edge technologies such as Flightscope X3 Fusion and 3D Biofeedback K-Vest.
Luciano Tavernini
His life in the golf world began right here in the late '50s, when he covered the role of caddy and played golf in the spare time.
As a young caddy and then as a young teacher, he accompanied many famous people visiting Lake Garda, at a time when the Golf Bogliaco was the only Golf Course on Lake Garda.
Tavernini worked his way up to become a PGA Master:
- he took courses in Rome, at Golf dell'Aquasanta, to become a student and then a coach, with Pietro Manca and John Jacobs as mentors.
- He was assistant of the PGA Masters Renato Zanini in Bogliaco and Rodolfo Gallo in the Cortina Golf Course.
- He has been coach at Golf Bogliaco since 1972.

In the 90s he started working with the Italian PGA as a Councilor and then became a Federal Councilor, representing the Italian golf coaches from 2000 to 2012.
He has taught golf to 3 generations of members of the club and he is now Honorary member of Golf Bogliaco.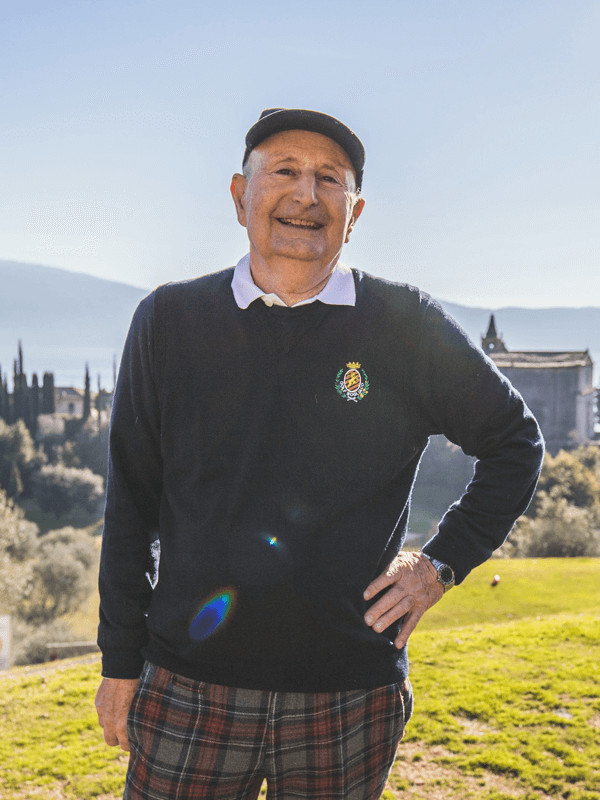 Cesare Turchi
Certified Leadbetter Instructor and PGAI memeber
Cesare Turchi, born in Modena, grew up competitively in the Emilian city. At the age of 19 he obtained the pass for the national teachers' school and continued his competitive career. In 2019 he was selected by one of the most prestigious Golf Schools in the world, the David Leadbetter University and a year later he obtained the recognition of Certified Leadbetter Instructor, the second Italian ever. His specialization is in the world of juniors and kids in the belief that a good youth sector is the best business card for a good club.